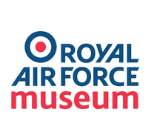 Becoming 'One Museum' with the help of Involv's value-for-money, customisable intranet.
First-time intranet users, the Royal Air Force Museum were looking for a centralised information platform for all staff across the organisation.
With staff based across three sites, bringing colleagues together as 'One Museum' was one of the key objectives for an intranet.
Background
The RAF Museum (RAFM) tells the story of the Royal Air Force, with public sites in both London and the Midlands, plus an additional storage facility. Parts of its collection can be found online.
The organisation has around 250 staff including back office and front-of-house staff, with non-desk-based staff making up the majority.
As Microsoft 365 licensees, they were looking for a SharePoint-based intranet solution, being familiar with the platform already.

Challenges
RAF Museum had two main objectives for its intranet. Firstly, to create a centralised information hub for staff. Secondly, to reduce their reliance on email.
Centred around these objectives was the wider goal of bringing together staff across the three sites with a 'One Museum' ethos. Staff often felt siloed on their own site and in their own department, so the ability to communicate as a wider organisation was fundamental to the success of the project.
As a registered charity registered under a Royal Charter, the Museum was also looking for a cost-effective solution.
Solutions
Value for money and highly customisable Involv Intranet
In their search for a SharePoint intranet solution, the RAF Museum had looked at several larger intranet software providers and found the cost and flexibility to be prohibitive.
Not only did Involv represent good value for money, the out-of-the-box solution also proved to be more customisable than other options, from the look and feel to layouts, Involv could accommodate their requirements.
Involv even carried out custom development by creating an automated Organisation Chart tool, which is now available to all customers. More on this later.
Roll out at RAFM's pace!
With their intranet roll out, RAFM was keen to start small, launching with basic requirements, then adding to their intranet in sprint stages. The Involv team were happy to facilitate this by working at their pace.
Working with internal 'intranet champions', Head of IT Niels Fulcher, created a list of must-haves for launch (version one), including a staff directory (using Involv's 'Who Is Who' feature), a page for each department to share news and information, and an FAQ section.
The staff directory was customised by the Involv team who created a 'tile' display of team members, rather than a list, for easy viewing.
Version two of the intranet included a rebrand of the initial offering, called 'Museum Matters' with a newspaper look and feel, led by the Marketing and Communications team.
Niels Fulcher is keen to continue this iterative approach to keep the intranet feeling fresh. The Involv team is happy to work at the pace of all their customers.
Intranet promotes 'One Museum' ethos.
As a three-site organisation, with people working across back office and front-of-house roles, staff often felt siloed into sites or departments. Working towards an ethos of 'One Museum', the intranet is a key tool in tackling this disconnect.
By creating a central information hub, where staff can easily identify colleagues in other parts of the organisation and access company-wide news and information, workers have begun to feel part of the wider organisation.
Our sites used to feel like separate museums and the aim was to achieve a 'One Museum' ethos and culture. The intranet has really helped to bring everyone together. It now feels like one Museum because we have a central place where staff can go to find information about what's going on across the whole organisation.

Niels Fulcher
Head of IT, RAF Museum
Bespoke Organisation Chart for real-time information
Although there are approximately 250 staff at the Museum, turnover is high at specific times due to the need for seasonal workers during busy periods. Therefore, keeping their organisation chart up to date had become time consuming.
Although Involv didn't have an organisation chart feature at the time, they built a bespoke tool for the RAF Museum, powered by Active Directory, which means they now always have an up-to-date version of the organisation chart with no need for manual updating.
Once a new starter joins the organisation and is created in Active Directory, the chart is updated automatically. This feature is now available to all Involv customers.
Thanks to Involv, everybody's got a real-time organisation chart, so rather than saying, 'Oh, here's a chart I produced last week', which is most likely going to be out of date, we know it's accurate.
Niels Fulcher, Head of IT, RAF Museum

At Involv, we go out of our way to deliver the intranet you need with our highly customisable SharePoint intranet and where customisations aren't available, we'll build bespoke.
Not bad for an out-of-the-box solution!
Why not Schedule a Demo and find out more about Involv's award-winning SharePoint intranet solution?
At Involv, there's nothing we enjoy more than helping our clients achieve their intranet goals.