Transform your
employee experience.
The Involv employee experience intranet helps you to drive engagement, boost culture, and increase productivity among employees.
Take a 4-minute tour of Involv.
Trusted by 100+ organizations worldwide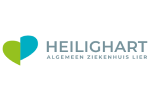 What makes Involv a great employee experience intranet?
Deliver personalized internal communications
Engage your employees with information that matters to them. Using Involv, you can add a target audience for every communication to ensure relevancy. Involv also makes it possible for your employees to set preferences, so each person's news feed is personalized based on their interests.
Give fast access to documents, knowledge and people
Help your employees save valuable time. Involv's smart search feature shows a real-time overview of search results as you type, helping you quickly find everything you need. All your Office 365 documents are well integrated into your intranet and can be found with a simple search. Need specific expertise? Look for a colleague instead.
Cultivate a strong company culture
Make your employeee feel connected, valued and heard. Involv intranet is the perfect tool for leaders to reach and communicate to all employees no matter where they work. Sharing company values and goals in these 'hybrid workplaces' we have today is now a breeze. To establish two-way communication, Involv offers social features like liking, commenting, tagging, sharing, and an ideation tool that enables employees to share their ideas.
Create connection and collaboration in your organization
The Involv employee experience intranet makes it much easier for everyone to find and connect with one another. Involv is designed to help organizations foster employee connections with many HR-intranet features like a people directory, org chart, rich employee profiles, upcoming birthdays and ideation.
Get the most out of Microsoft 365 for higher productivity
Many organizations don't make proper use of the productivity tools Microsoft 365 has to offer. That's where the Involv employee experience intranet can help. With its intuitive design and great integrations, Involv makes it easier for you and your employees to use the wide range of features of the Microsoft 365 package.
Have everything in one single place
Involv's 'My Page' is a well-designed and comprehensive overview page containing a wealth of personalised information. It includes a news overview, links to your recent documents, collaboration sites and productivity apps, an overview of your tasks in Microsoft Planner, and much more. For many users this will be the entry point of choice to start their working day.
Involv offers a strong product at a very good price point.
Feedback from customers is consistently positive and we feel
they cover the essential elements of an intranet very well.
Connect and engage all employees
with the Involv employee experience intranet!
Implementing an employee experience intranet can be fast and stress-free if you choose a ready-to-go solution like Involv. With all the best-in-class features, the configuration of your intranet takes days (not weeks or months). Also, our team guides you through the process of launching your employee experience intranet with tons of expertise, best practices and checklists. We're committed on delivering results, not software.
100+ Happy Customers Worldwide