Pricing
SharePoint finally got easier and sexier.
SIMPLE
Pricing.
We like transparency when it comes to pricing. Deploy your digital collaboration platform for a one-time cost per user. Don't worry; Involv will grow with you if you please. The optional annual software assurance brings you timed updates so you will get the most out of Involv, always.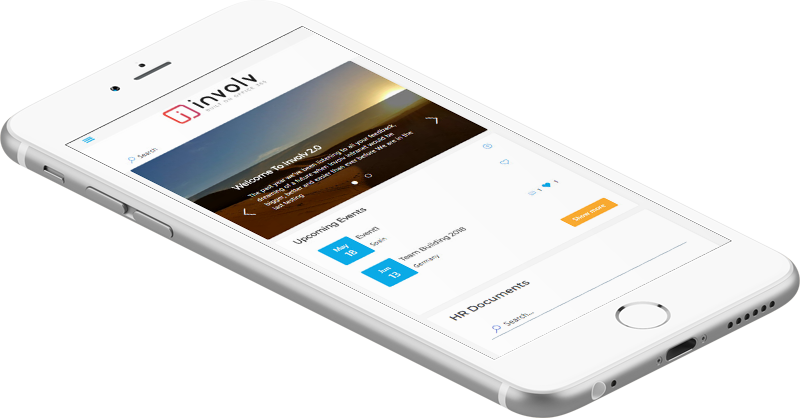 Pricing
Software assurance
Core funcionalities? *
one-time or monthly
optional

one-time or monthly
optional

one-time or monthly
optional

one-time or monthly
optional
* All features except our add-on: Multilingual
+600 users or non-profit? Contact us for a special offer!
Success packages
Involv is so easy to use that you don't need our help to get started.
If you do need assistance from one of our developers to set up an advanced site structure, configure your user rights or provide some custom development, that's possible. That way, you'll never lose valuable time setting up your intranet.
Contact us to see which of the packs below suits your needs.
Recommended
for
Project management
Off-site support
Training & coaching
Configuration
Data import assistance
Customizations
Development
Onsite consulting
Most popular

Standard

28 hours

Configuration
& customization
Frequently asked questions
What's included with the annual software assurance?
Software assurance is optional. It gives you access to the support desk, all core product updates, extra functionalities and new releases.
How does deployment work?
An Office 365 or SharePoint on premise install is required before deploying Involv. Deployment will take maximum 1 hour and requires no technical knowledge thanks to the easy to follow steps. If you do need assistance, to migrate your existing content for example, we do offer success packs.
Can I try involv for free?
Yes. If you're interested in getting to know Involv better, please schedule a call for a demo first. This way we can get to know your business a little bit better and help you get the most out of your demo. We can even personalize the demo environment for you with matching brand colors and logo.
How does licensing work?
Licensing is based on a named user model. Anyone accessing Involv requires a license. The cost of the software license is a one-time fee.
Try it out today
01.
start your demo
Request your personal demo with our intranet expert and discuss how Involv can help you reach your organizational goals.
02.
enroll
Like what you see? Setup your ready-to-go digital workplace in less than 1 hour, without any technical knowledge.
03.
success
Employees will love what they see, as Involv integrates with all the tools they already know and use. Need more? Contact us!
Made with

by

Cognit