Involv – Office 365 intranet
SharePoint finally got easier and sexier.
Easy to install, easy to use, easy to update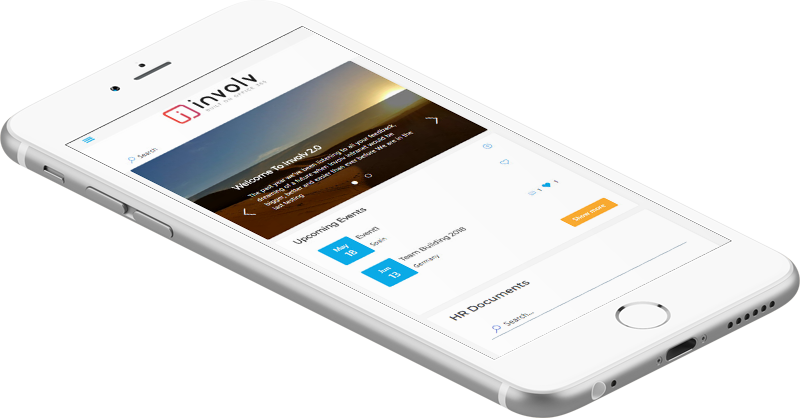 The easiest digital workplace made for everyone in your organization
Businesses choose Involv for many reasons. User adoption is certainly one of them. Involv Intranet isn't only easy to use for end users, power users and administrators, but it looks great on any device as well.
Involv gets the highest success rates, because it does not focus on adding more distracting 'fluff' features. Instead, it gets the most out of the ever-evolving Office 365 tools and the most impactful intranet features.
Why businesses choose Involv as their Office 365 intranet
Involv is built on the SharePoint and Office 365 ecosystem. This means your digital workplace integrates with all Office 365 solutions like Office 365 Groups, OneDrive, Power BI, Video, Yammer and Delve. All the applications your employees already use and love today.
Involv is built following all the Microsoft best-practices which means it's future-proof. But there is more:
Use Involv as it is or build on top off it. There's no dependencies on 3rd parties, Azure and no vendor lock-in so you get to work with your preferred partner
Build your pages with the modern communication sites; there is no need for a backend editor
Enjoy the highest security standards in the world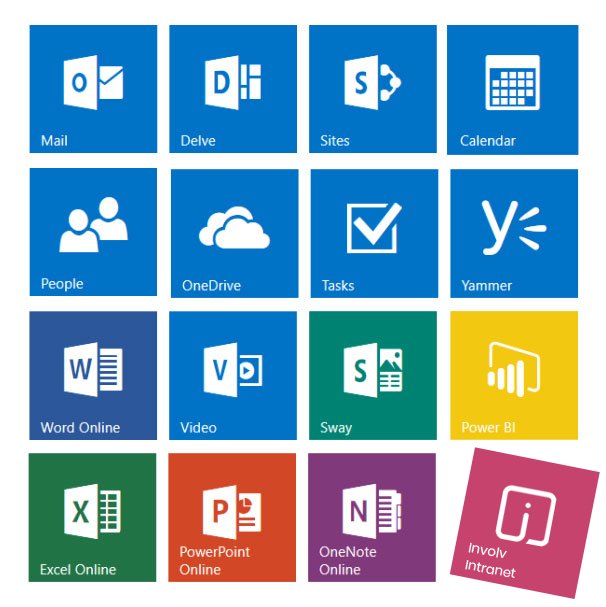 Get instant access to the same tools successful organisations use today
Deploying a corporate intranet and extranet usually takes endless hours of debating and a huge financial investment. Even if you put in the work, there's a high chance your brand new workplace will fail.
There is a better way.
Involv Office 365 intranet contains the best-practice functionalities that top companies already asked for and use. And best of all? Your Office 365 intranet deploys stress-free on your Office 365 tenant, what you see is what you get.
The setup process is easy: Match your intranet colors to your brand, using our powerful color picker, and upload your company logo. Start with the ready-made templates and create your own pages with the modern experience drag and drop builder.
Kickstart your intranet project with these free resources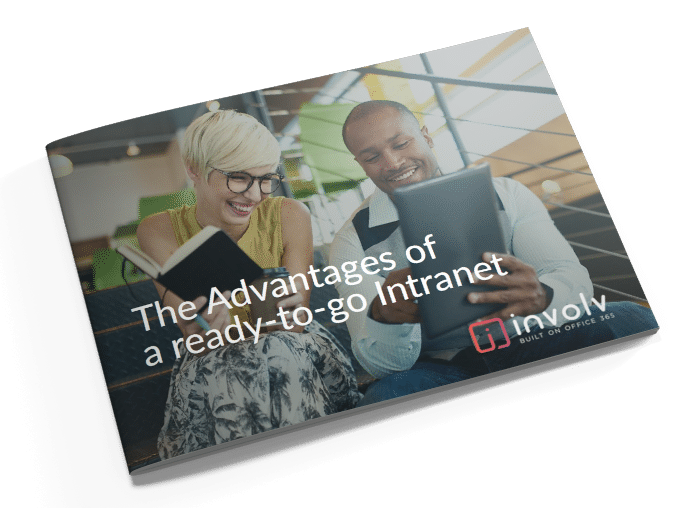 ADVANTAGES OF A READY-TO-GO INTRANET
Is a ready-to-go intranet your best choice? What are its benefits and downsides? Download our free whitepaper.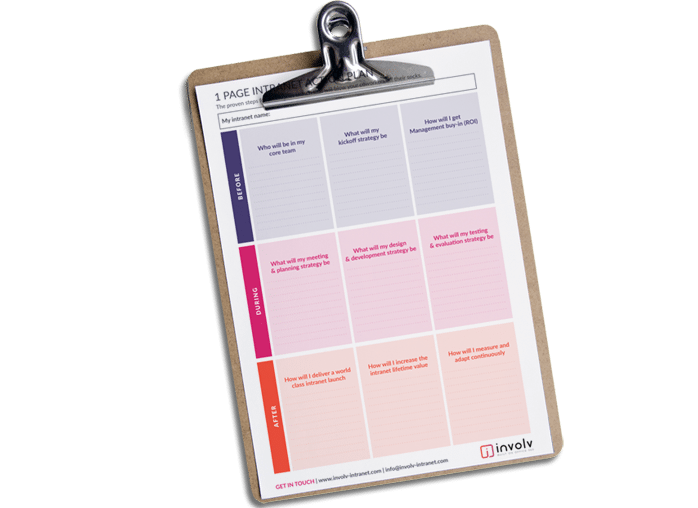 1 PAGE INTRANET ACTION PLAN
Launching a successful intranet takes preparation. Use the 1 page intranet action plan as your guide.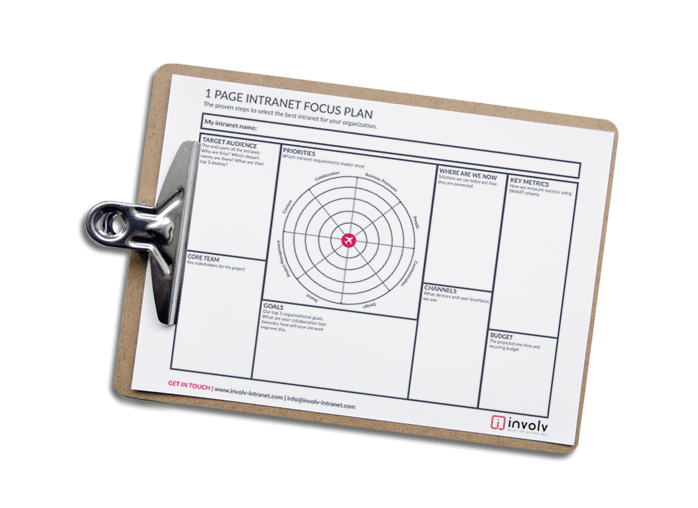 1 PAGE INTRANET FOCUS PLAN
Follow the 8 proven steps of our 1 page intranet focus plan to challenge, describe and find your ideal intranet solution.
100 + happy customers
 The application is smooth, a lot of people are happy with it. 
The Involv – Office 365 intranet is really being used here. – VASCO Group
20+
Thoroughly Handpicked Features
Every organisation is unique. But when it comes to collaboration, every organisation needs the same basics. We know, because we 've been involved in collaboration projects for more than 10 years.
Content configuration page
Welcome tour – walkthrough
Incidents / emergency messages
Involv looks great, feels great.
Involv intranet looks very different from your default SharePoint intranet. Customize the look and feel of your intranet so it integrates perfectly in your organization.
The modern experience lets you drag and drop the features that matter most to you, for an optimized user experience.
Try it out today
01.
start your demo
Request your personal demo with our intranet expert and discuss how Involv can help you reach your organizational goals.
02.
enroll
Like what you see? Setup your ready-to-go digital workplace in less than 1 hour, without any technical knowledge.
03.
success
Employees will love what they see, as Involv integrates with all the tools they already know and use. Need more? Contact us!
Made with

by

Cognit