Partner with Involv
The easiest-to-use SharePoint intranet
Join our global partner network and grow your revenue
by delivering a fantastic SharePoint intranet
experience to your clients.
Why become an Involv Partner?
Trusted by top organizations and Microsoft partners all over the world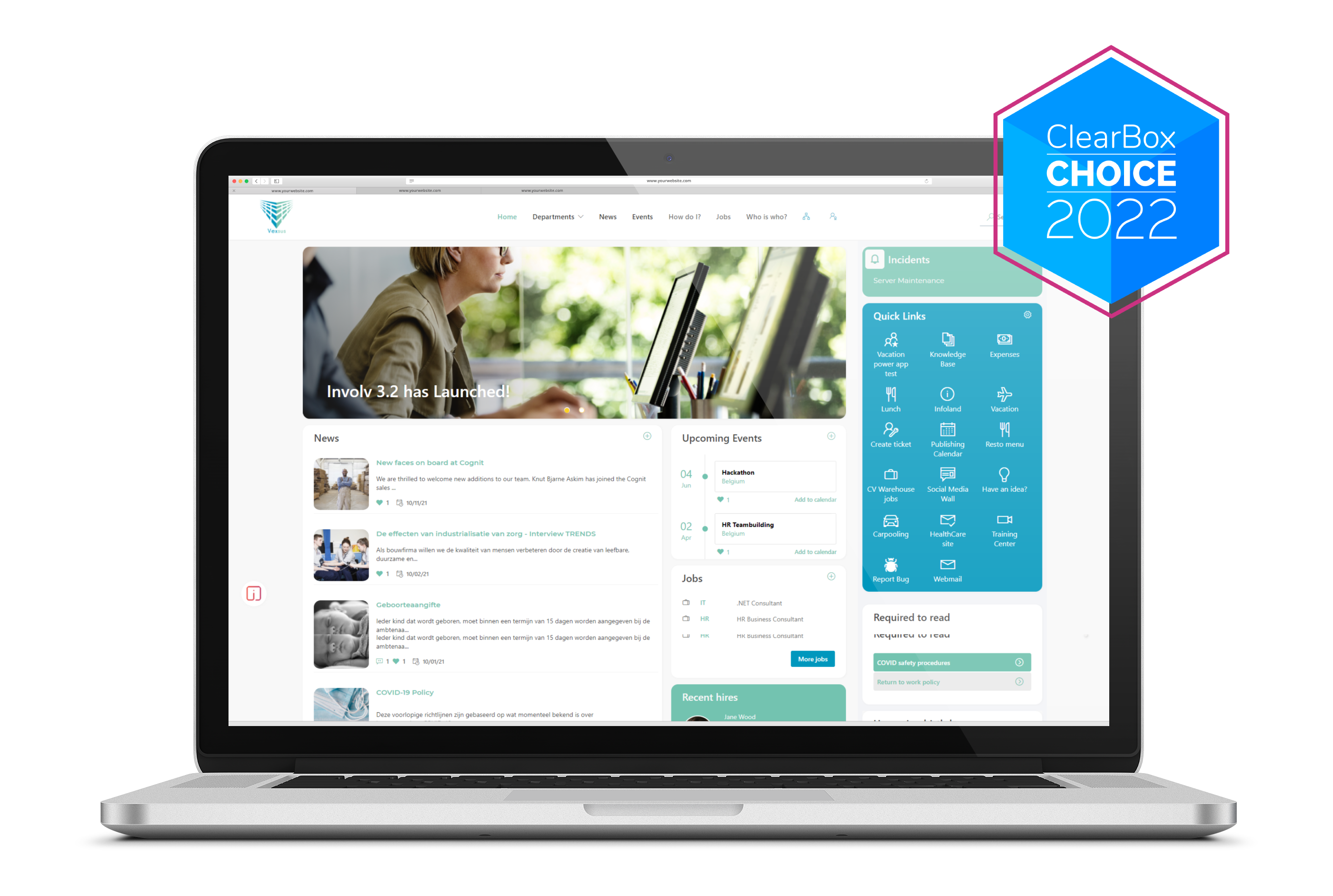 Learn why other tech partners and a growing list of customers choose Involv to be their trusted partner.
15+ years of expertise in Microsoft SharePoint and Office 365.

A growing base of hundreds of customers worldwide.

Awarded best intranet in the market 2022.


A fast, agile and responsive team.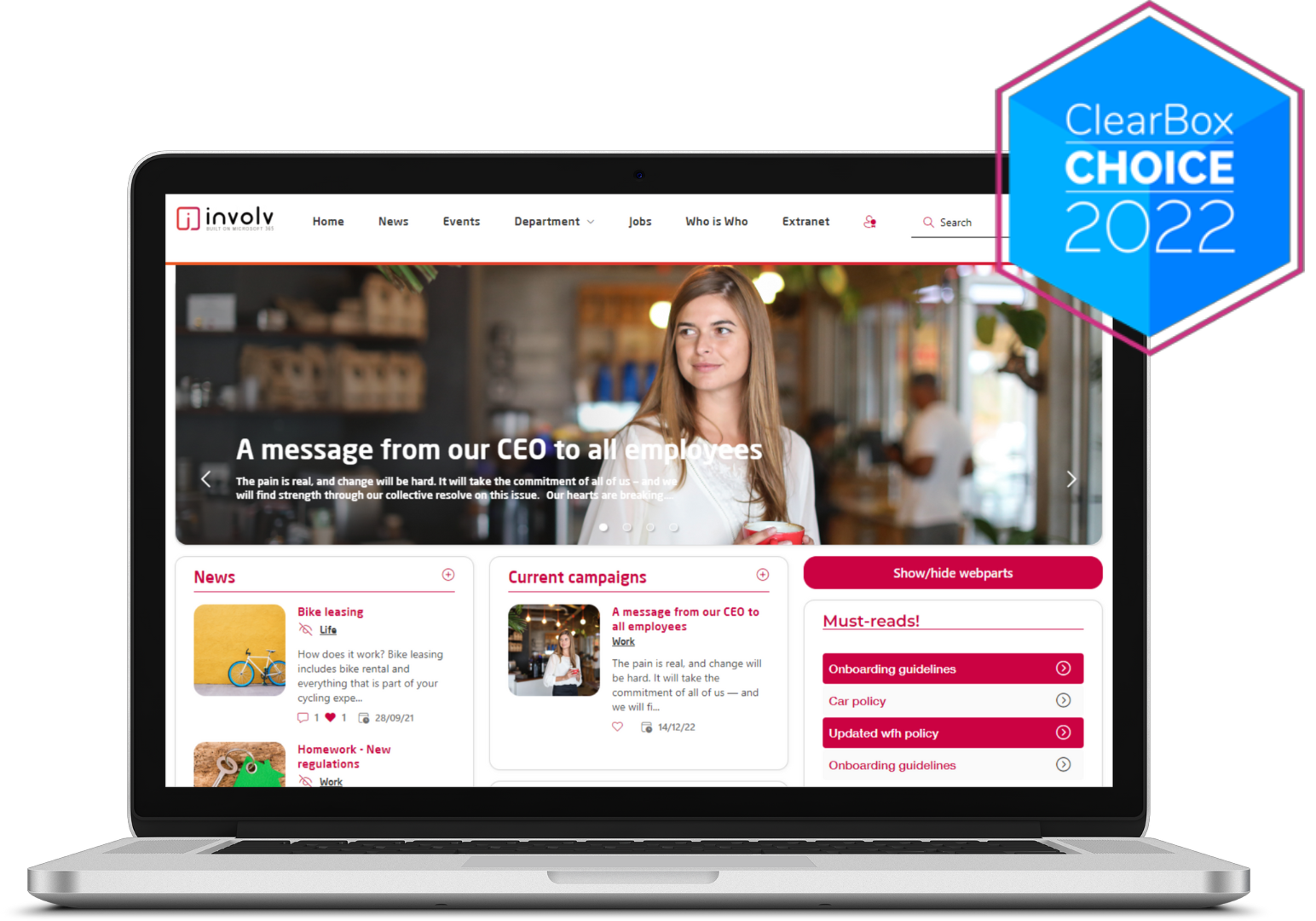 Deliver world-class
SharePoint intranets
SharePoint Intranet projects can present significant challenges as a technology partner. The limitations of the default SharePoint components, the high maintenance of the users and risks of poor user adoption, to only name some.
Meet Involv Intranet, an intranet solution dedicated to make your job and your customers' lives easier. Our team has spent years perfecting every component of our ready-to-go – but highly customizable – intranet solution.
Great user adoption

Built on top of SharePoint, lives 100% in the Microsoft environment

Easy to deploy, configure and use

A modular solution that is highly customisable by you

Won Clearbox "Best Choice" Award 2022
200+
organizations use Involv
to improve internal communication
20+
countries we operate in today
15
years of experience
in SharePoint projects
150K+
Involv users around the world
What will you get as an Involv Partner?
Expand your offering and increase profit with a fantastic SharePoint intranet solution.
We'll share our tried and tested intranet roll-out framework, that we know will produce great end results for you and your customers.
On top of that we'll provide you all the support needed to close more sales and make sure every project is a success.
What partners say about us
"Involv are a responsive and proactive team.
They're open, honest and quick to respond to
customers' needs. Having quick feedback about
what could or couldn't be done helped keep the
intranet projectgoing forward and enabled us
to prioritise the work."
Randolph Perkins Smith, Director, Qaixen

"Involv team are really easy to work with,
very friendly and have engaged with us
in a professional manner." 
Andy Hodges, CEO, ThinkShare

What type of partner are you?
Referral Partners
Submit leads and receive
a commission on all the licenses
for these customers.
Solution Partners
Bring your customers, deploy full Involv projects,
and receive a commission on licenses
+ sell your services.