Non-profit Organization
Art Fund is a non-profit organization in London, UK, which raises funds to aid the acquisition of artworks for the nation. For over 110 years (since its foundation in 1903) Art Fund has helped museums and galleries in the country to buy and display great works of art for everyone to enjoy. The organization raises around £11m each year and invests £9.5m of this in charitable activities.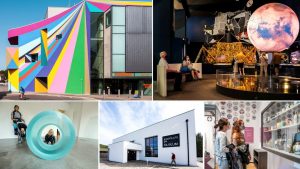 A growing urge for a modern collaborative intranet
With 70 employees and counting, Art Fund was looking for ways to improve internal collaboration.
Their existing intranet was simply a page that contained static links. They soon realized that this existing intranet was entirely insufficient for the large team of 70 employees to collaborate effectively. They needed a modern solution for their modern workplace.
Art Fund explicitly wanted their new intranet to have a great "look and feel" with the possibility to customize the design to match their brand identity.
In addition to that, they sought out the intranet solution that could integrate with Microsoft 365 as they were already using it. In terms of features and functionality, HR- features like a Who is Who, Org chart and People profile were particularly important to Art Fund.
And that's what led them to Involv.
Finding the right intranet platform with Involv
Through the demo, Art Fund was strongly impressed with Involv's eye-catching intranet designs. They also liked that Involv made it possible to customize the "look and feel" of the intranet. It was very important to Art Fund that their new intranet design would be aligned with their brand identity.
Besides, Involv is built in the Microsoft 365 ecosystem, ensuring a seamless integration with all Microsoft 365 solutions that employees at Art Fund were using. Another thing that convinced them about the tremendous value that Involv could offer was the default set of best-in-class features.
But that's not all. As a non-profit organization, Art Fund was eligible for Involv's donation program. This means they were offered free Involv licences for their 70 users.
📑 Interested to know more about our donation program? You'll find more information on this page.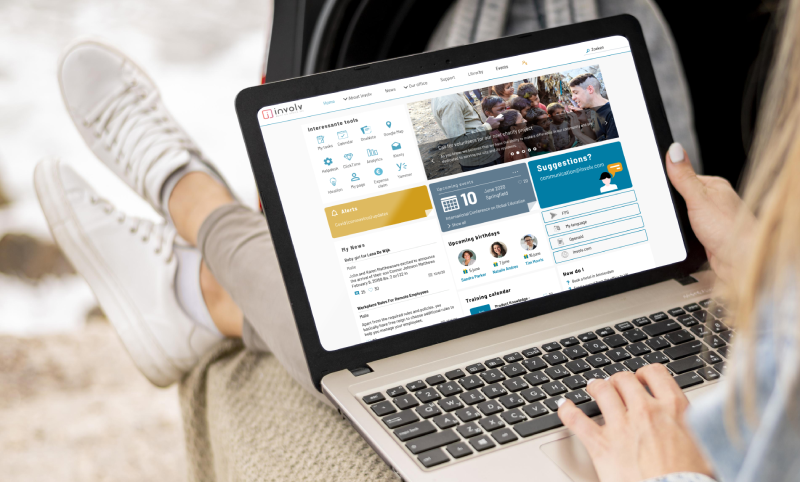 Key benefits of Involv intranet for Art Fund
Eye-catching intranet designs

Many great design templates for components

Customize the look and feel of the intranet

Easy to set up and manage for internal comms and IT admins

Natively integrates with Microsoft 365 solutions
A modern, dynamic intranet that connects all employees
What has Art Fund achieved by using Involv intranet?
With an engaging and modern design, the new intranet was quickly adopted by employees at Art Fund. The intranet is now the starting point for their workday.
Here is what Art Fund has achieved with their new intranet:
Provide a single platform for everything employees need to get work done.
Make it easier and faster for employees to find colleagues, connect and collaborate.
Reduce the email traffic within the organization.
Engage and align employees with the organizational goals

.
Your Plan for Maximizing Employee Engagement
STEP 1. SCHEDULE YOUR DEMO

Get a demo and gain valuable insights in how the Involv intranet builds adoption.

STEP 2. CREATE A ROLLOUT PLAN

Together we co-create a rollout plan tailor made for your organization.

STEP 3. LAUNCH YOUR INTRANET

You're all set to launch your intranet and get everybody involved.

STEP 4. ACHIEVE HIGH EMPLOYEE ENGAGEMENT

Use your Involv intranet to communicate effectively and engage employees.