Future-Proof Your Intranet:
Migrate from Valo to Involv!
Don't settle for less,
Involv helps you unleash the full power of SharePoint.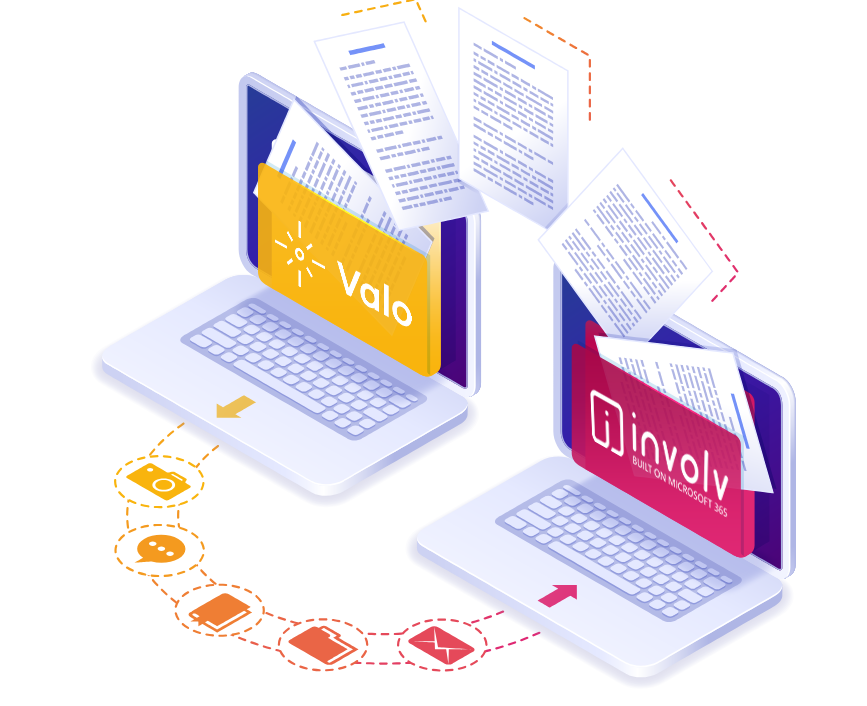 Embrace the Future of Intranet: Seamless Transition from Valo to Involv
Following Valo's acquisition by Staffbase, numerous organizations are actively seeking a fresh SharePoint intranet solution. Now is the perfect moment to embark on a transformative digital journey with Involv, your reliable intranet partner. We provide a seamless migration path and ensure a smooth transition, tailored to meet your organization's unique needs.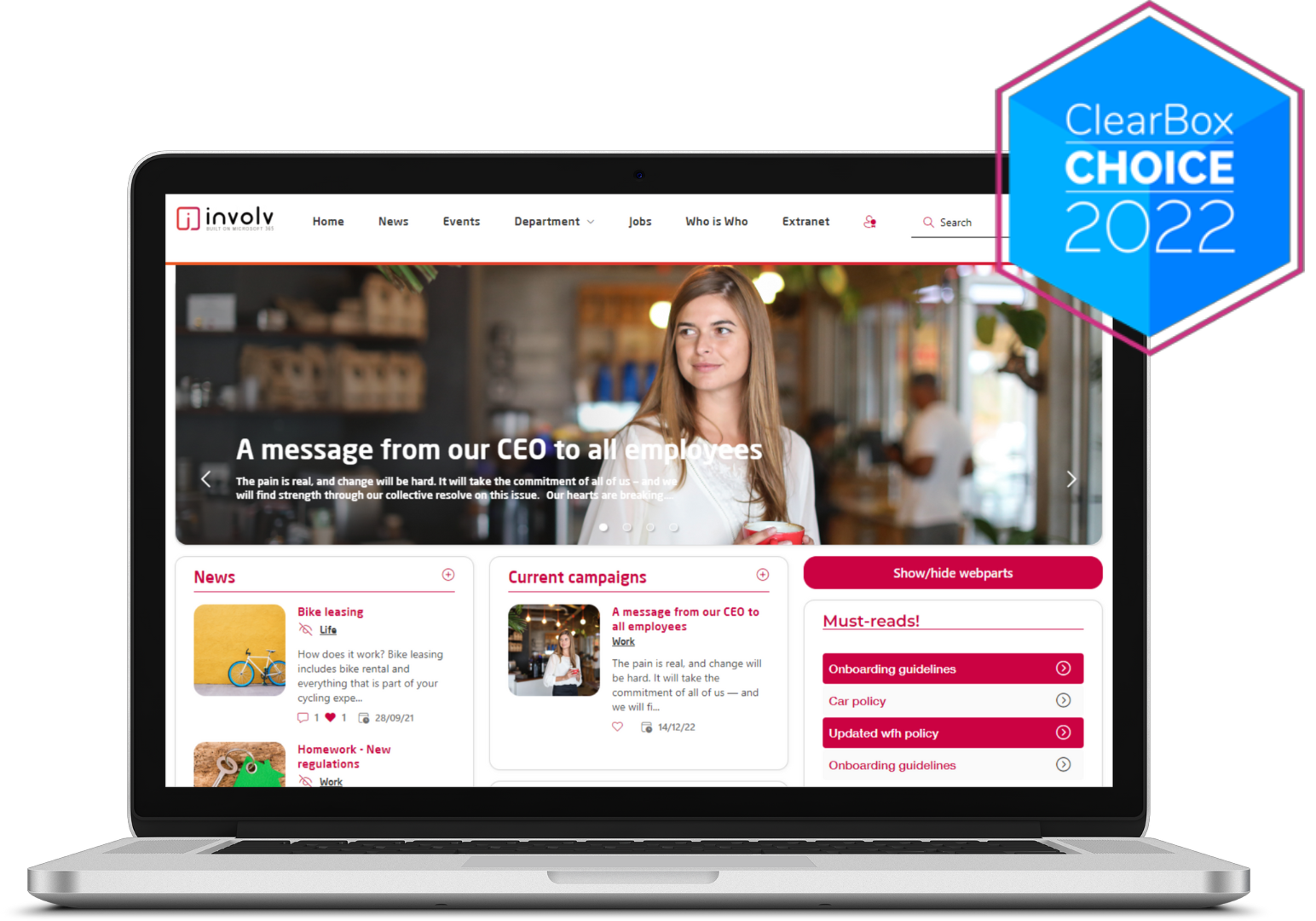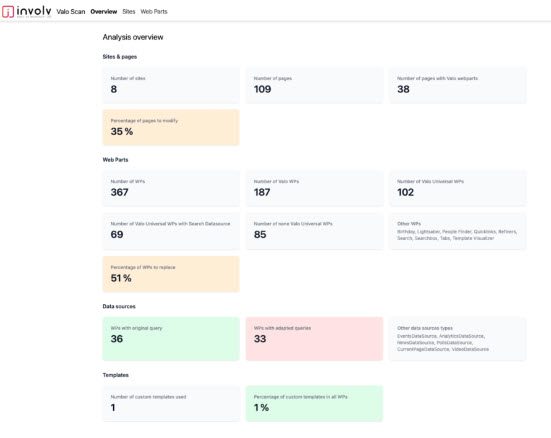 Free intranet migration scan
Our Valo migration scan offers crucial insights into the complexity of migrating your current intranet. It helps distinguish the sections that are simple to migrate from those requiring additional attention.
The image on the left showcases the standard dashboard produced by our scan. This scan also provides a summary of sites, their corresponding pages, and associated web parts. We will delve into these results comprehensively with you.
Incorporating this scan and your feedback (for instance, content that doesn't need to be relocated) enables us to provide you with a precise quote thereafter.
200+
organizations use Involv
to improve internal communication
20+
countries are home to our customers
and we're rapidly expanding with a growing partner network
150K+
people worldwide are using
Involv to stay involved and enhance their productivity
Involv: Trusted by top organizations and communication partners all over the world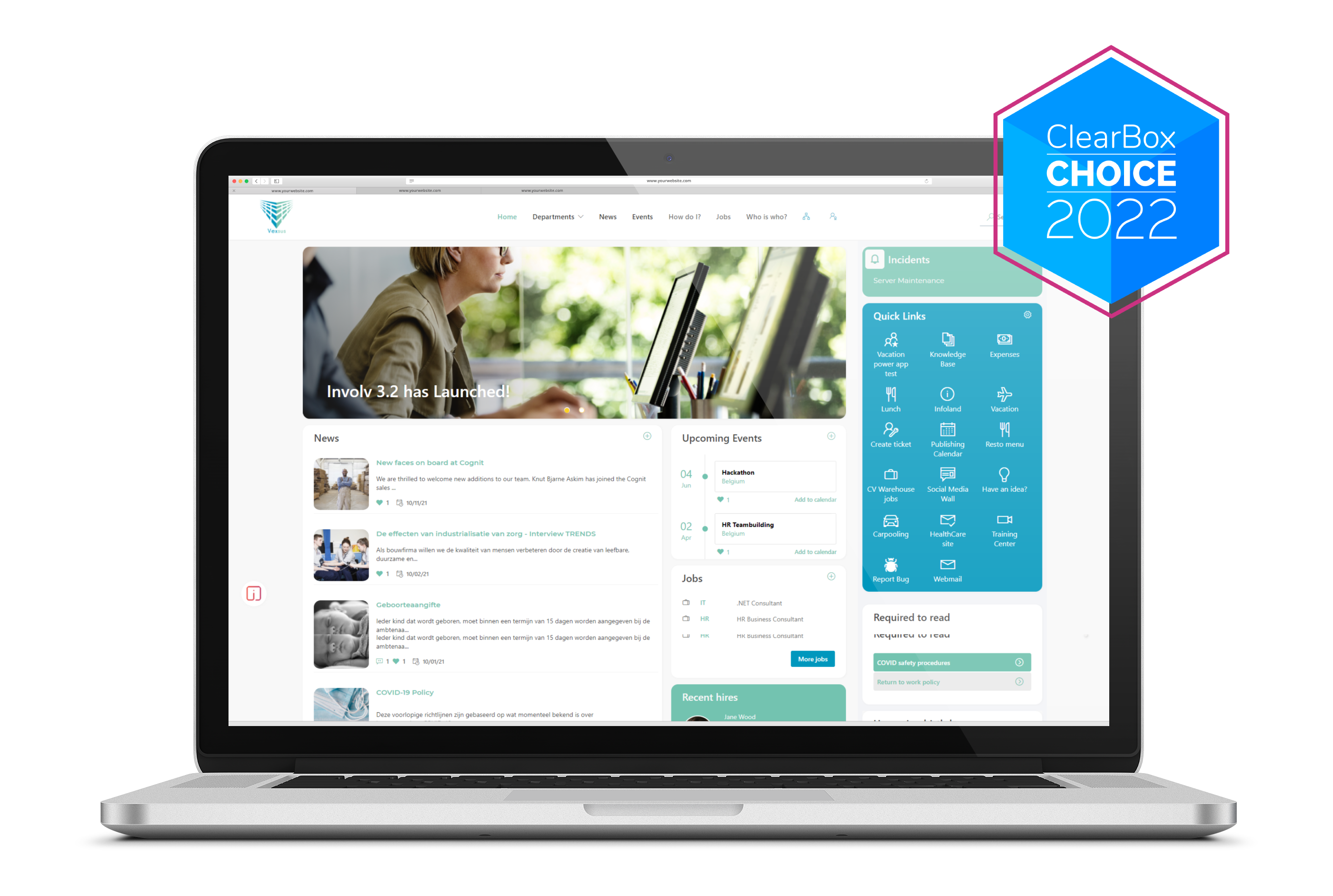 Learn why other tech partners and a growing list of customers choose Involv to be their trusted partner.
15+ years of expertise in Microsoft SharePoint and Office 365.

A growing base of hundreds of customers worldwide.

Awarded best intranet in the market 2022.


A fast, agile and responsive team.
"Before the introduction of the intranet, it often took a lot of time to handle certain things such as sending out newsletters. It was often a time-consuming process because the news had to be collected, processed correctly, and then manually forwarded to all stakeholders. With the arrival of the intranet, this has changed, and the dissemination of news and information is much faster and more efficient."
Gitte Vanderwegen, marketeer, Dstny

"Compared to our previous intranet, one thing that really stands out about Involv is the little enhancements. They make things quicker, easier and more effective. They make things slicker."
Martin Stubbs-Partridge, Internal Communications Officer, NatureScot