Optimise communication and knowledge sharing between all employees within your city or municipality
Find information quickly. Communicate to every employee with ease. Centralise all your data sources. With Involv, you have everything you need for the perfect digital workplace for every employee within your city or municipality.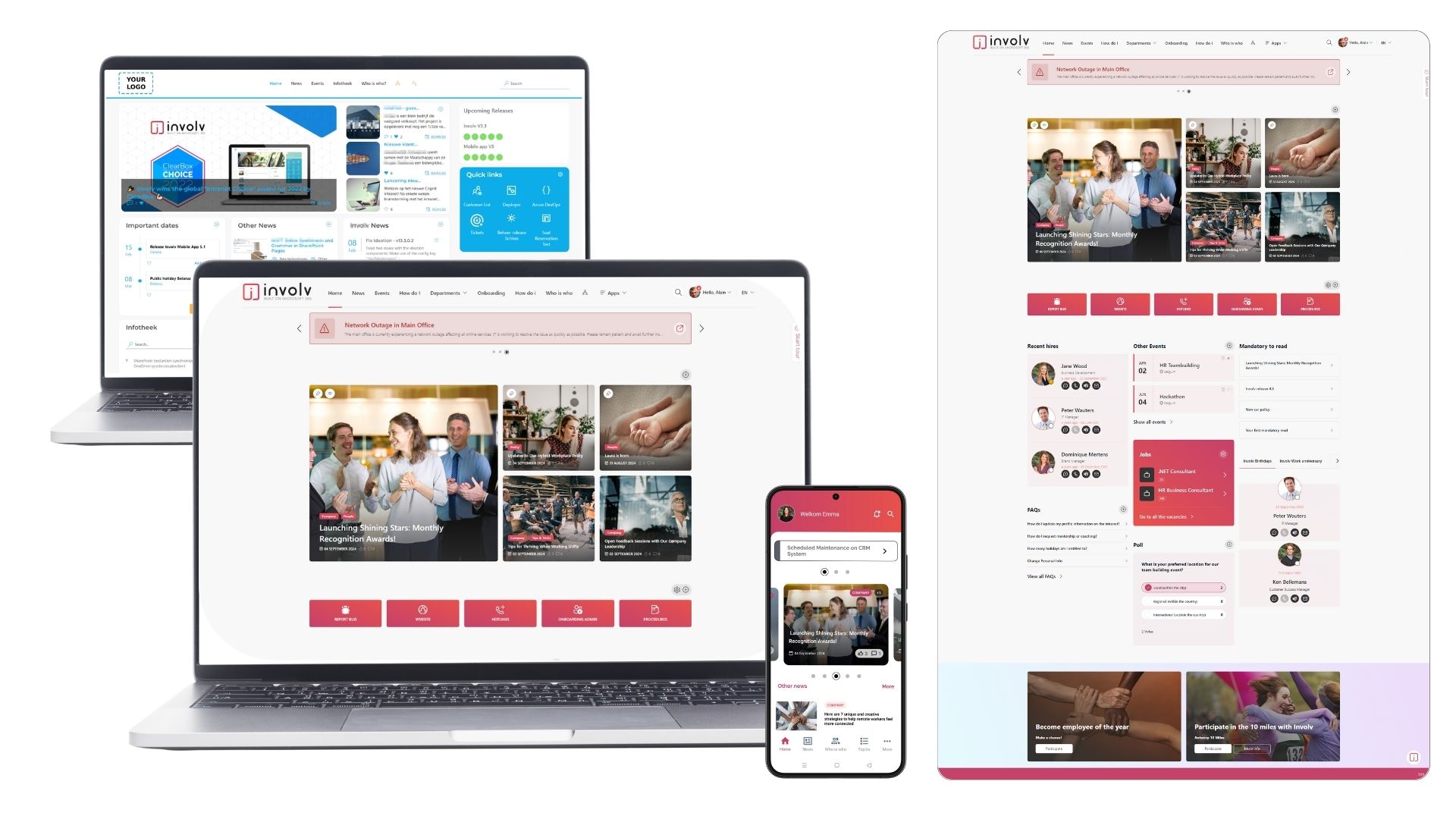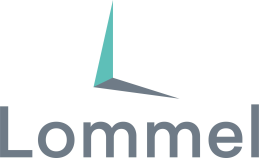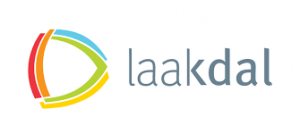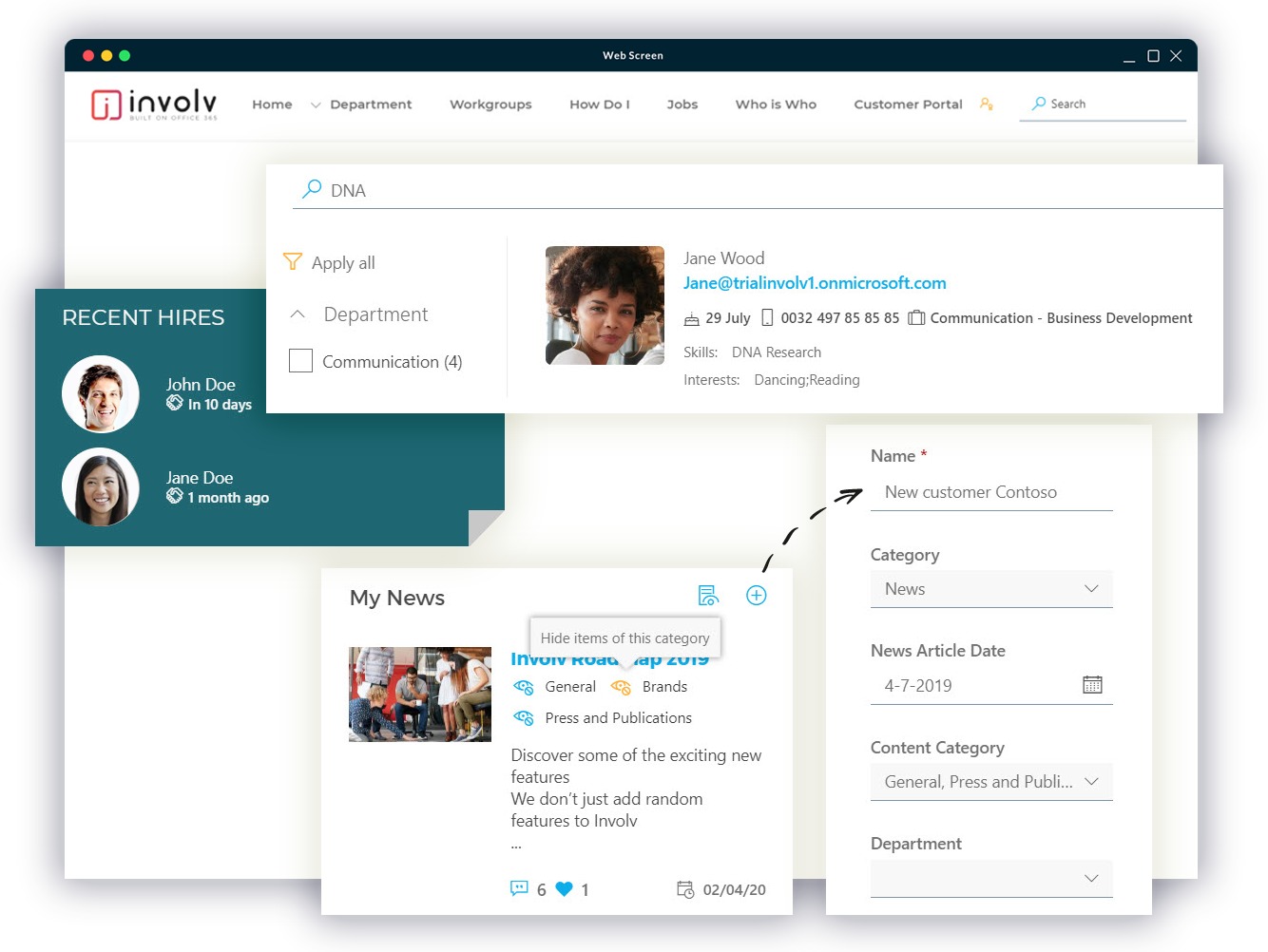 Optimise communication to and cooperation between departments
With Involv, you quickly and easily send news and announcements to employees within different departments. You always ensure that all information is relevant thanks to the extensive options for targeting specific audiences.
In addition, Involv contains many functionalities to optimise cooperation between employees within cities and municipalities. Think of a 'Who's who' functionality allowing your employees to look up colleagues based on expertise, an organisation chart and real-time collaboration on documents.
Fast and secure access to the right information and documents
For you and your employees, having quick access to the right information is hugely important. Procedures, policies, documents, knowledge and news; everything can be found quickly. The information is also accessible from any device and quickly searchable thanks to the powerful search engine.
Involv is built within the Microsoft 365 ecosystem, allowing you to enjoy all powerful Microsoft functionalities perfectly integrated. In addition, all your sensitive information is always optimally secured.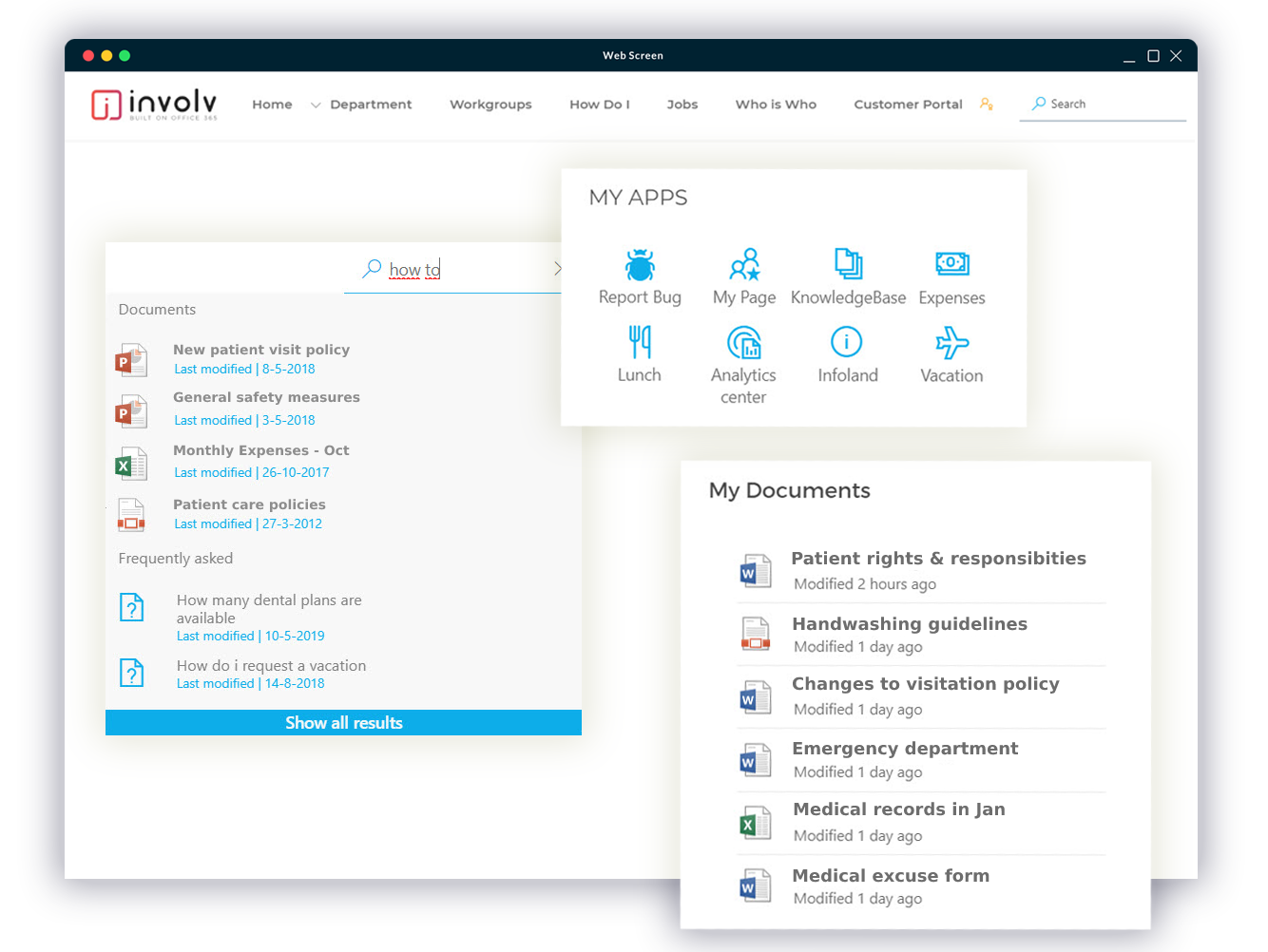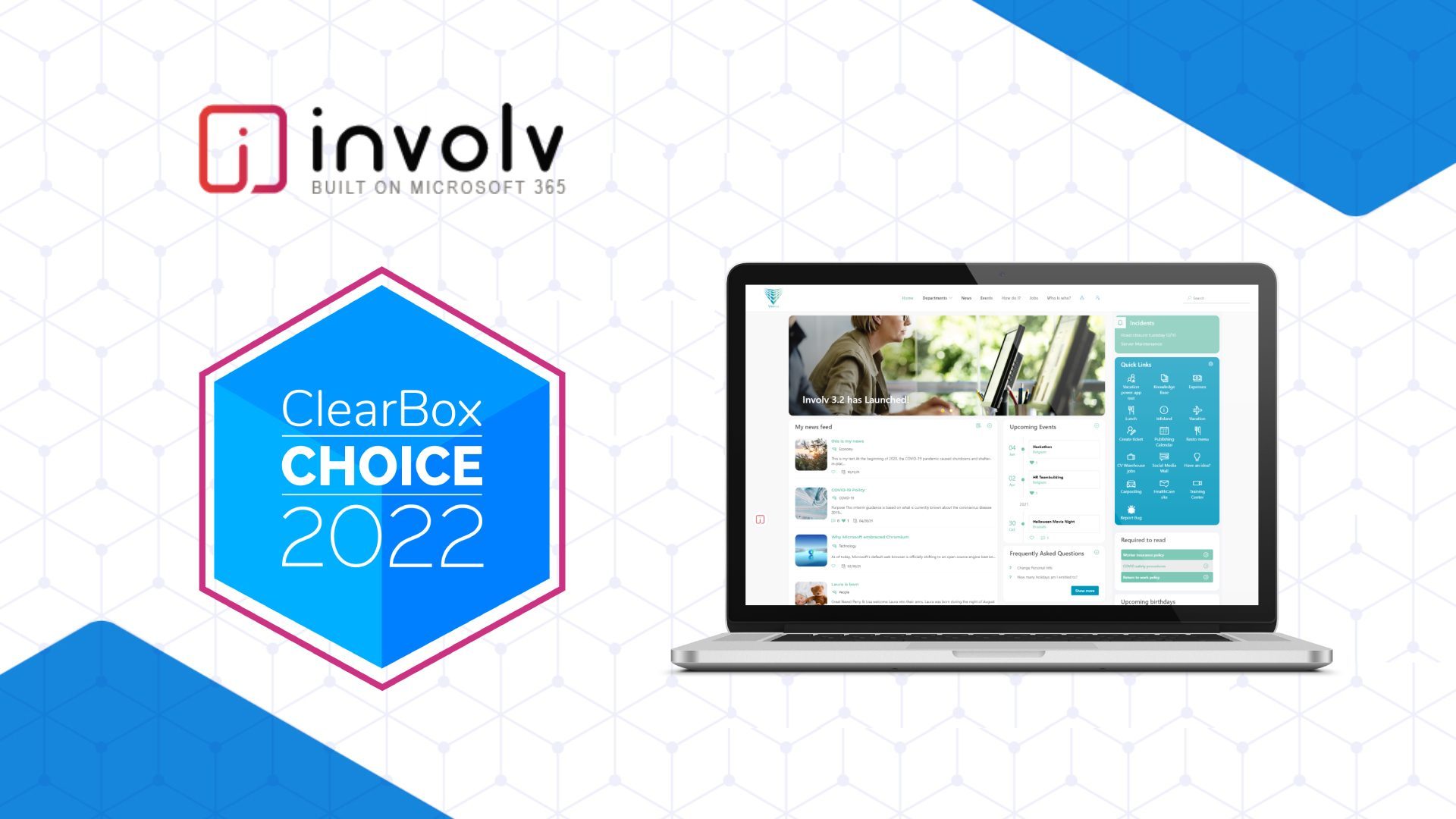 User-friendly intranet for all
Even before the launch of Involv, we were involved in collaboration projects within cities and municipalities. We brought that expertise to the development of Involv, making us today the intranet of choice within cities and municipalities.
Meanwhile, Involv was voted best intranet in the world for the third time in a row. Do you appreciate user-friendliness and a strong price-quality ratio? Then be sure to schedule your demo today and find out what involv can do for your organisation too.


CUSTOMER STORY: PROVINCIE ANTWERPEN
Discover how Province of Antwerp optimised
the collaboration between 2,000 people.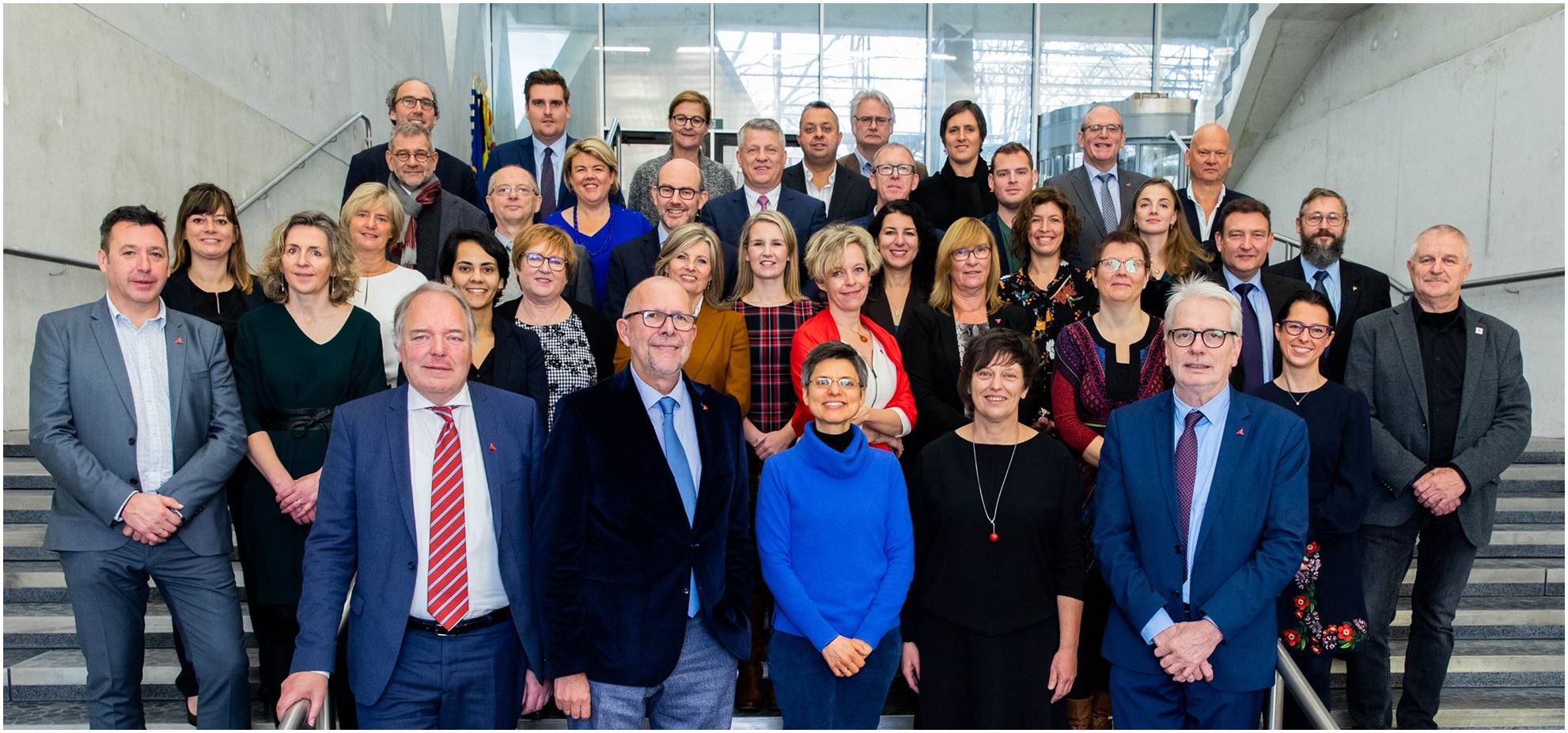 Ready to discover
the benefits and possibilities of Involv intranet?
Free demo, choose your preferred time slot.