Involv, the platform for optimal communication and connectedness in the banking and insurance sector
The secure and integrated intranet for the banking and insurance sector
Find information quickly. Centralise all your knowledge and documents. Connect and involve all employees. With Involv, you have everything you need for the perfect digital workplace for every employee.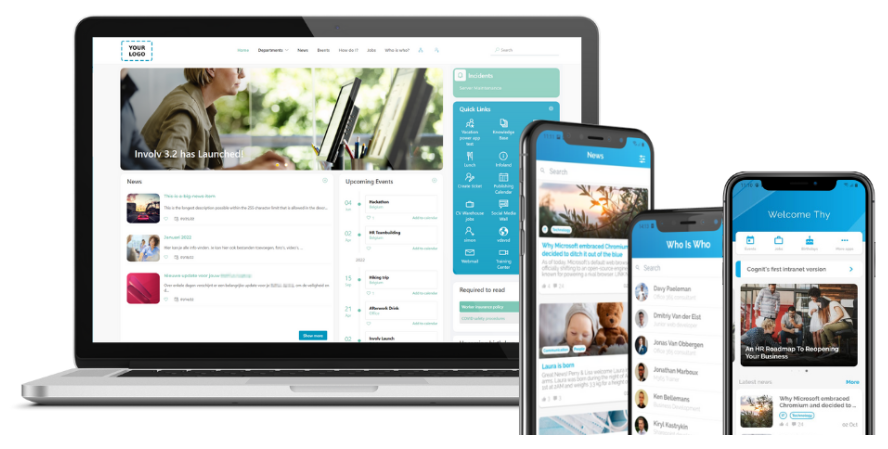 Upgrade your old (SharePoint) intranet to meet your internal communication challenges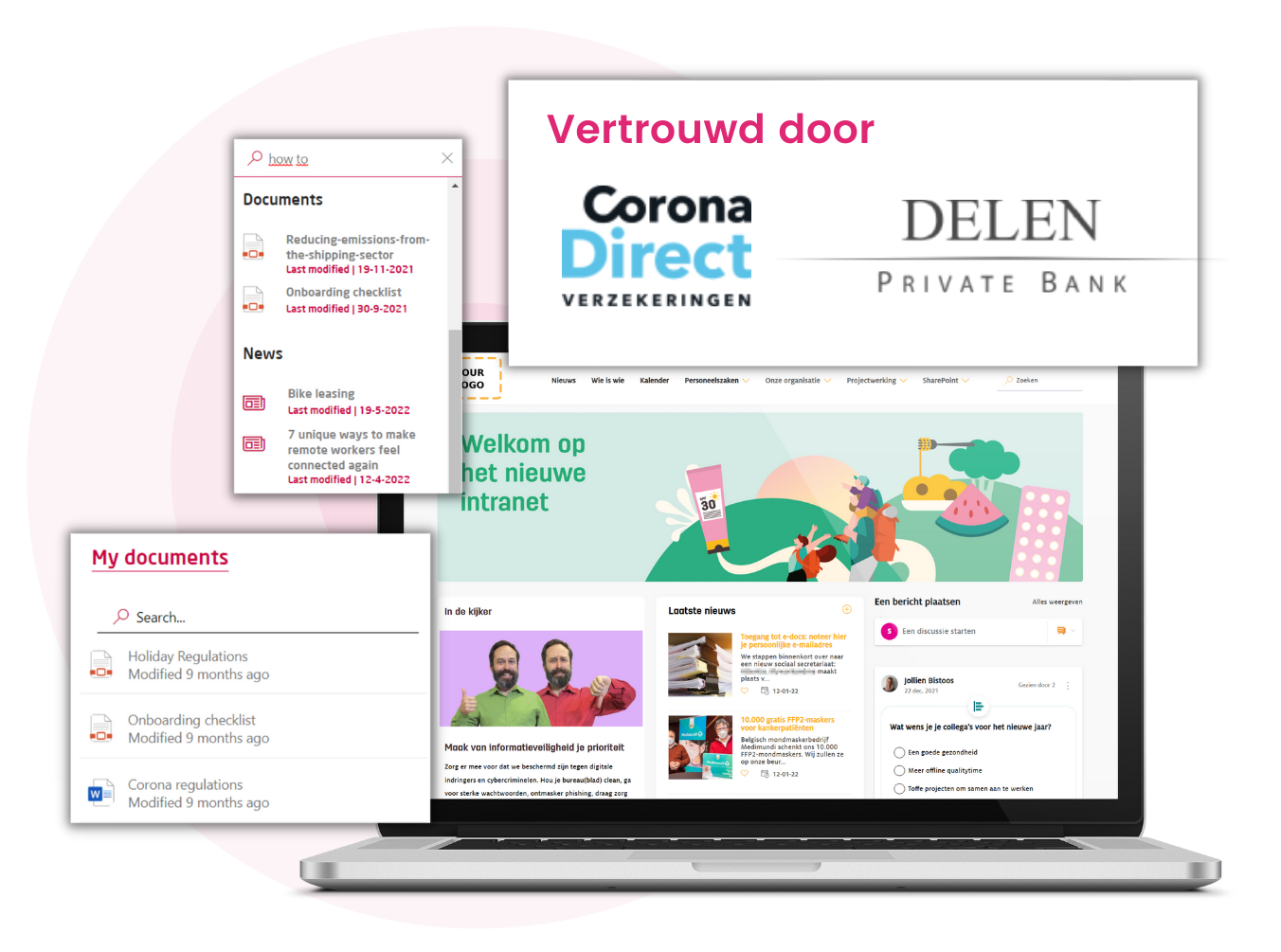 Fast and secure access to the right information and documents
It is hugely important for you and your employees to have quick access to the right information. Procedures, policies, documents, knowledge and news. Involv makes everything quickly findable. The information is also accessible from any device and quickly searchable thanks to the powerful search engine.
Leading data security to protect your data
Involv is built within the Microsoft 365 ecosystem, so you enjoy all the powerful Microsoft functionalities perfectly integrated. Involv makes SharePoint – the world's best document management tool – even better. In addition, all your sensitive information is also optimally secured at all times.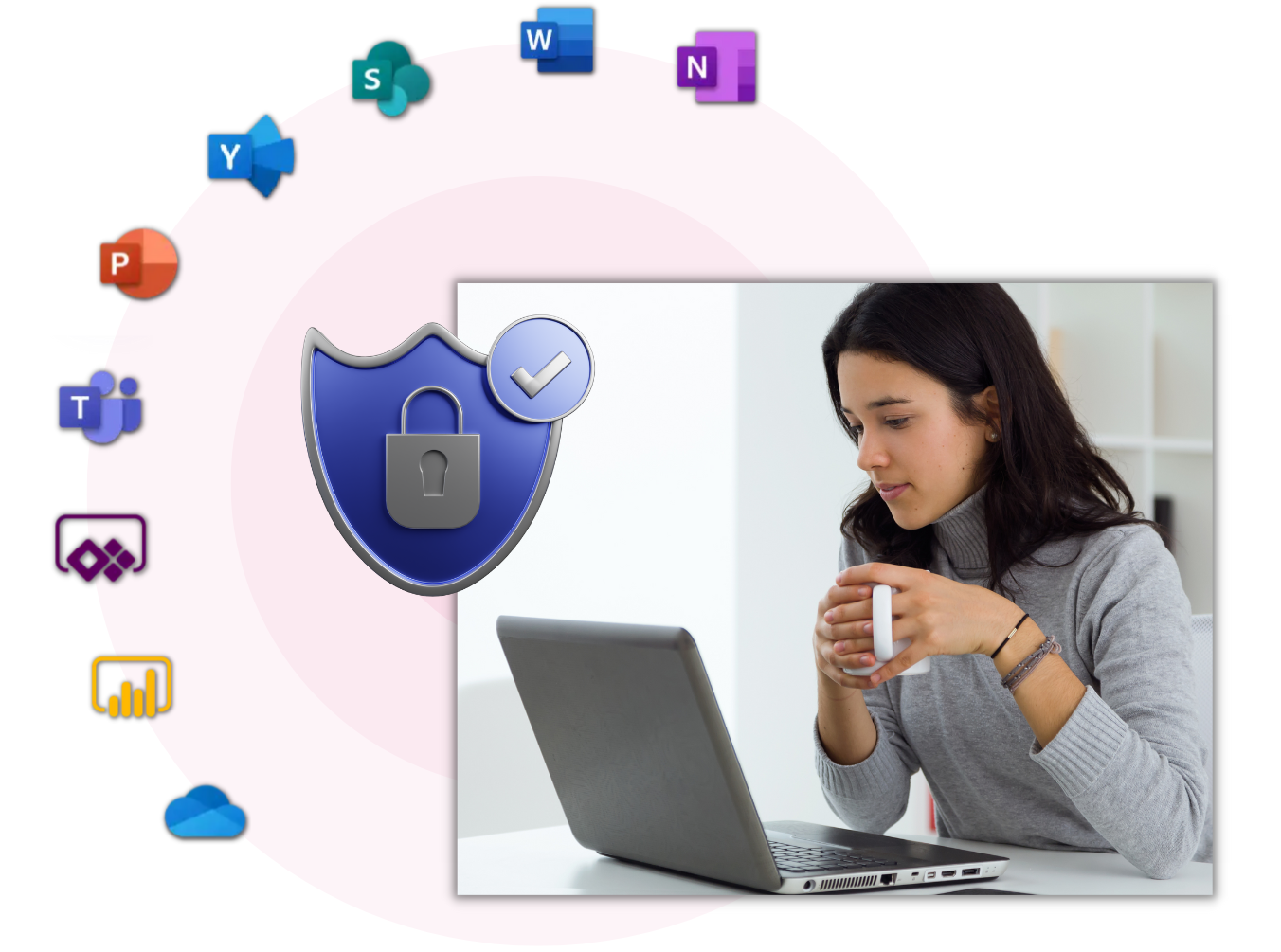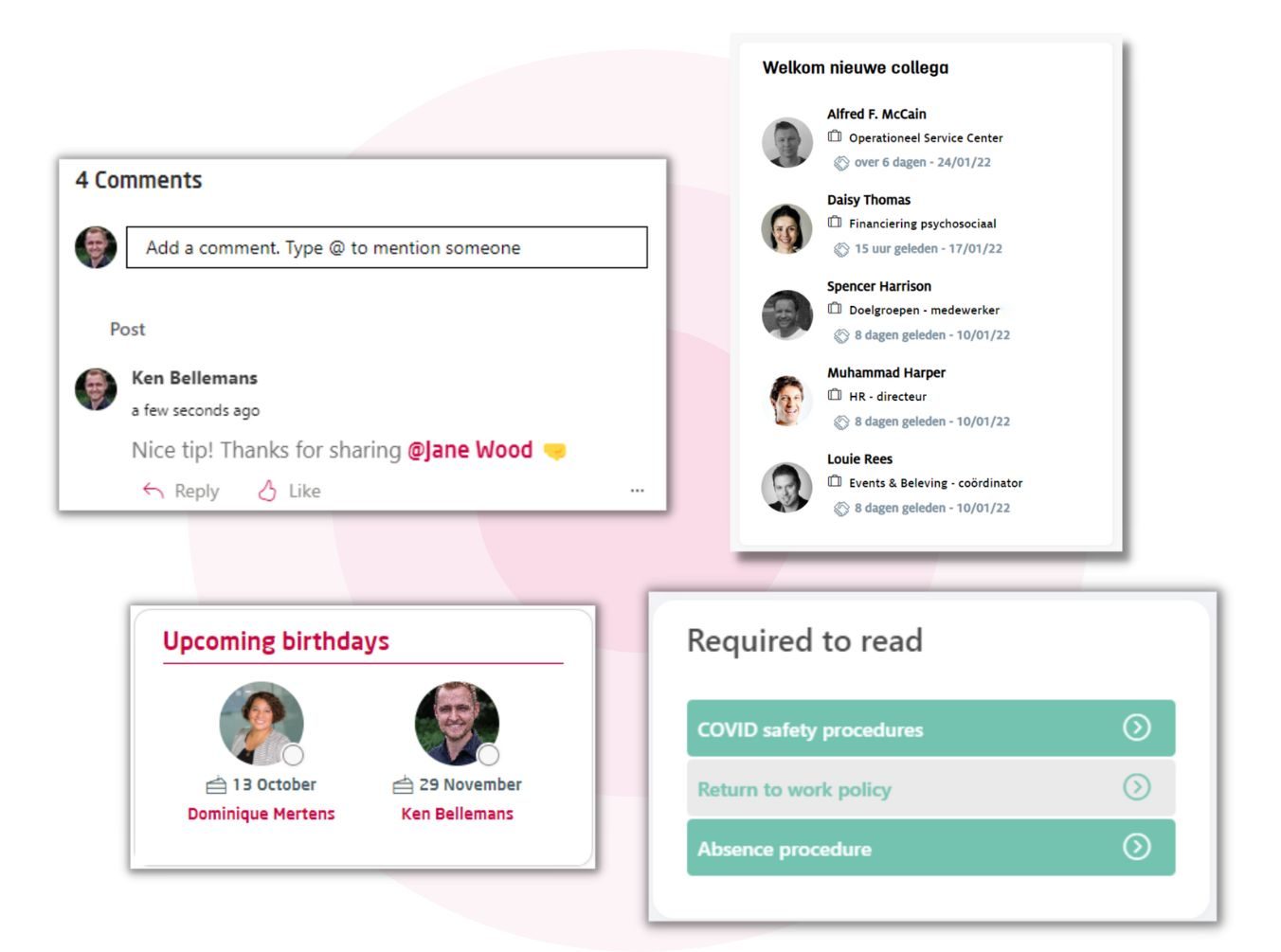 Build a strong company culture
With Involv, you build a positive corporate culture, thanks to effective onboarding for every new employee, two-way and targeted communication, ideation and social features, among other things.
Optimise communication and cooperation between departments
No matter where your employees work; at home, remotely, in local offices or headquarters. Your teams can connect with each other, share knowledge and collaborate efficiently. For example, consider a 'Who's who' functionality that allows your employees to look up colleagues based on expertise, an organisation chart and real-time collaboration on documents.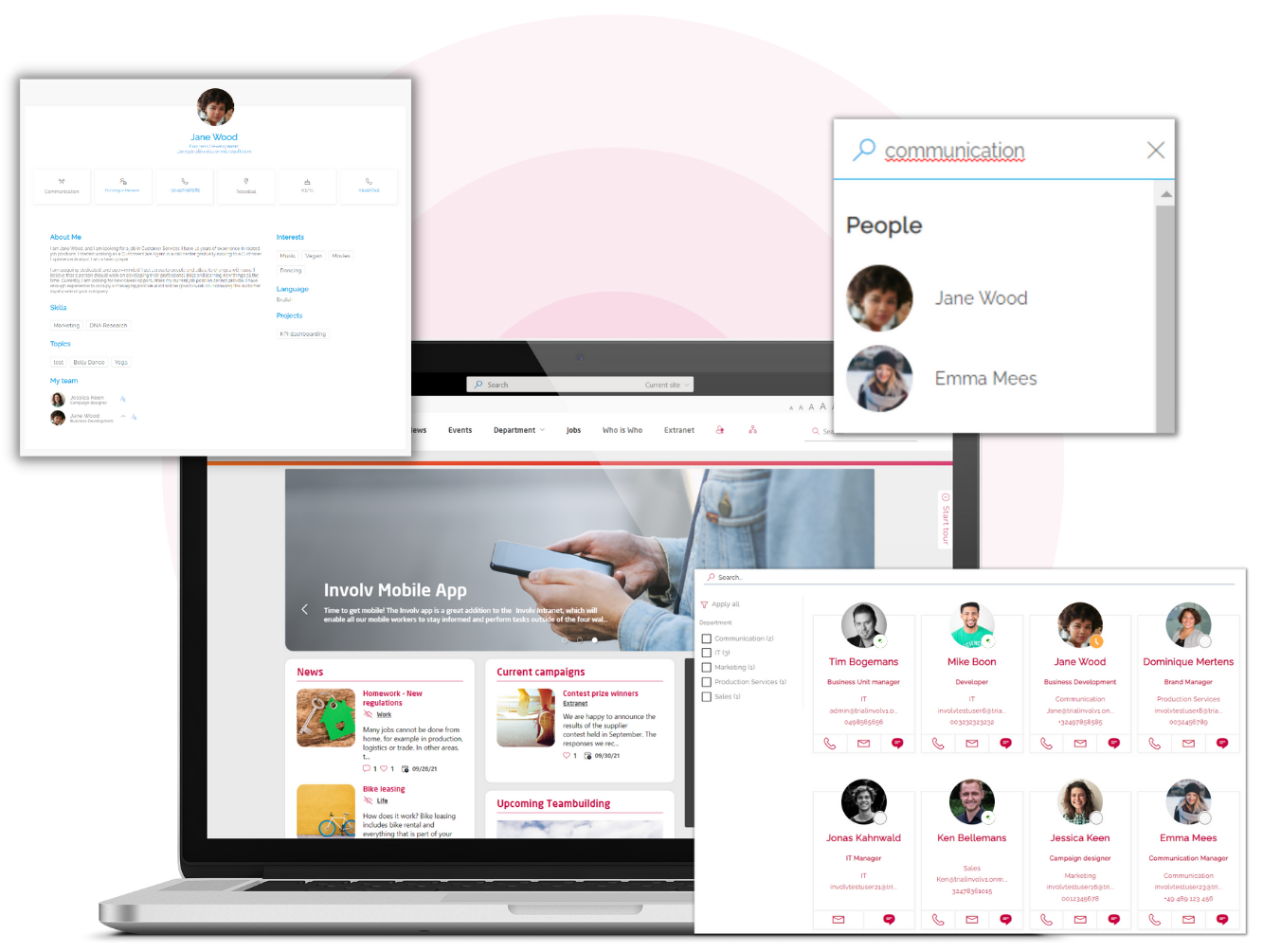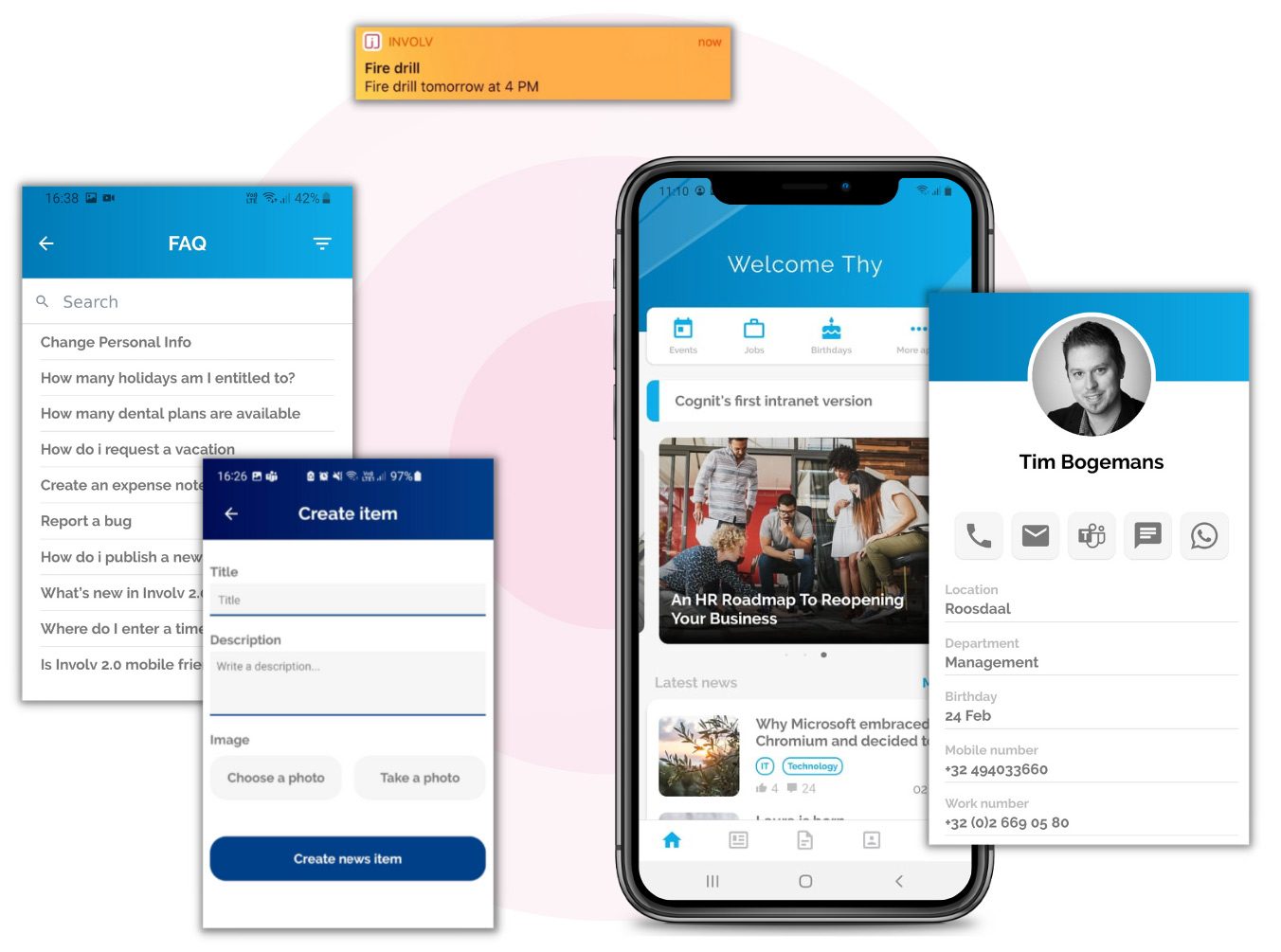 Support your mobile workforce
With Involv, your employees have access to a mobile intranet app on their smartphone, so they can stay informed and connected wherever they work. Like the intranet, the Involv app fully adapts to your corporate identity.
Award-winning intranet software
Even before the launch of Involv, we were involved in collaboration projects within the banking and insurance sector. We brought that expertise to the development of Involv, making us today the intranet of choice within the banking and insurance sector.
This was confirmed by independent research, as Involv was once again voted Intranet Choice 2022 – worldwide!