Bring your
company intranet
directly into Teams.
Looking for a Teams intranet? The award winning Involv intranet is natively integrated with Microsoft Teams. Do everything you need to do, in a single place.
100.000+ users worldwide, including:
Teams + intranet: thé hub for teamwork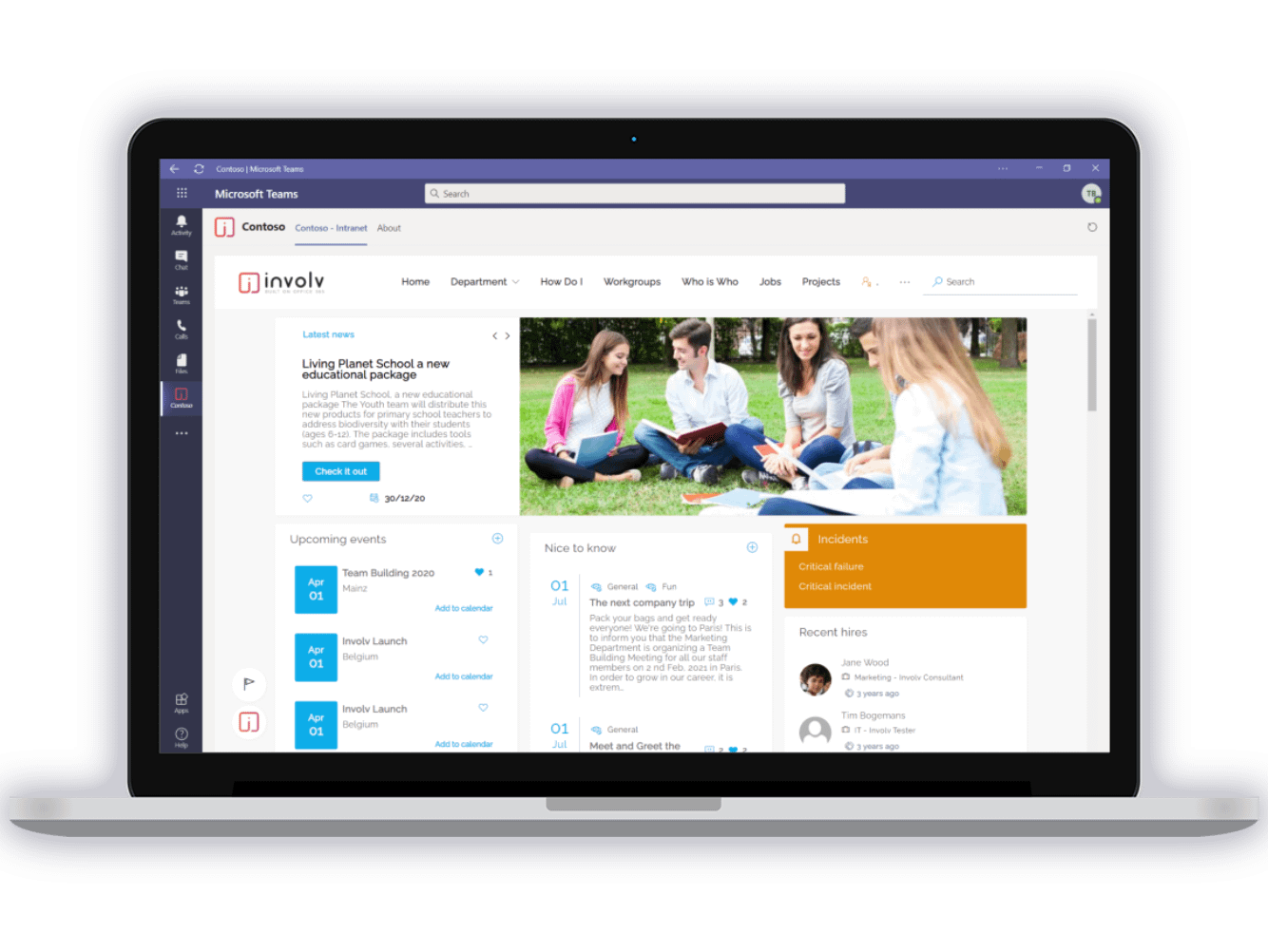 Living in Microsoft Teams? Now, so does your intranet!
Involv makes your company intranet accessible within Teams. The result? A digital workplace that connects communication and collaboration channels with organizational information. Users can discover company news, search for information or access any intranet resource without ever having to leave Teams – now everything is in one place.
Easy to set up and manage for internal comms and IT admins
Involv enables you to quickly set up and showcase your beautiful intranet site inside of Teams. The configuration of your new intranet takes days (not weeks or months) and has all the best-in-class features.
Get the best value-for-money intranet solution
Involv has all the most requested intranet features, an amazing design and best value for money guaranteed. We won 2 international intranet awards for this!
Involv offers a strong product at a very good price point.
Feedback from customers is consistently positive and we feel
they cover the essential elements of an intranet very well.
– ClearBox Consulting –
Ready to learn more about Involv?
Free demo, choose your preferred time.